Bresolin Bio
About us
We are Enrico, Matteo and Davide, we are independent winegrowers, we are young and we grow our grapes since 2012, when our family business was founded.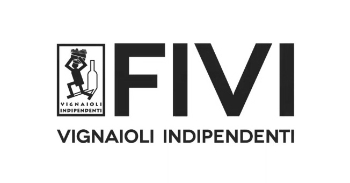 We are FIVI. This means that we know everything about our grapes, we follow the entire process, from the vine growing to the sale of the bottle. We are winegrowers who love to work the land among the rows of the Asolo DOCG, a land that fully reflects us.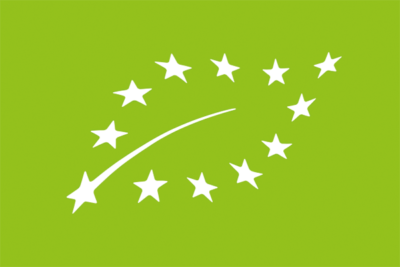 We are BIO. We love and respect our territory. Wine and olive oil have always a story to tell. Our products have deep roots in a rich and fertile soil, the vineyards are close to the woods which are populated by roe deers, boars and wild birds. It was essential for us the absolute respect of the biodiversity of our land, this is the reason why we choose to be organic.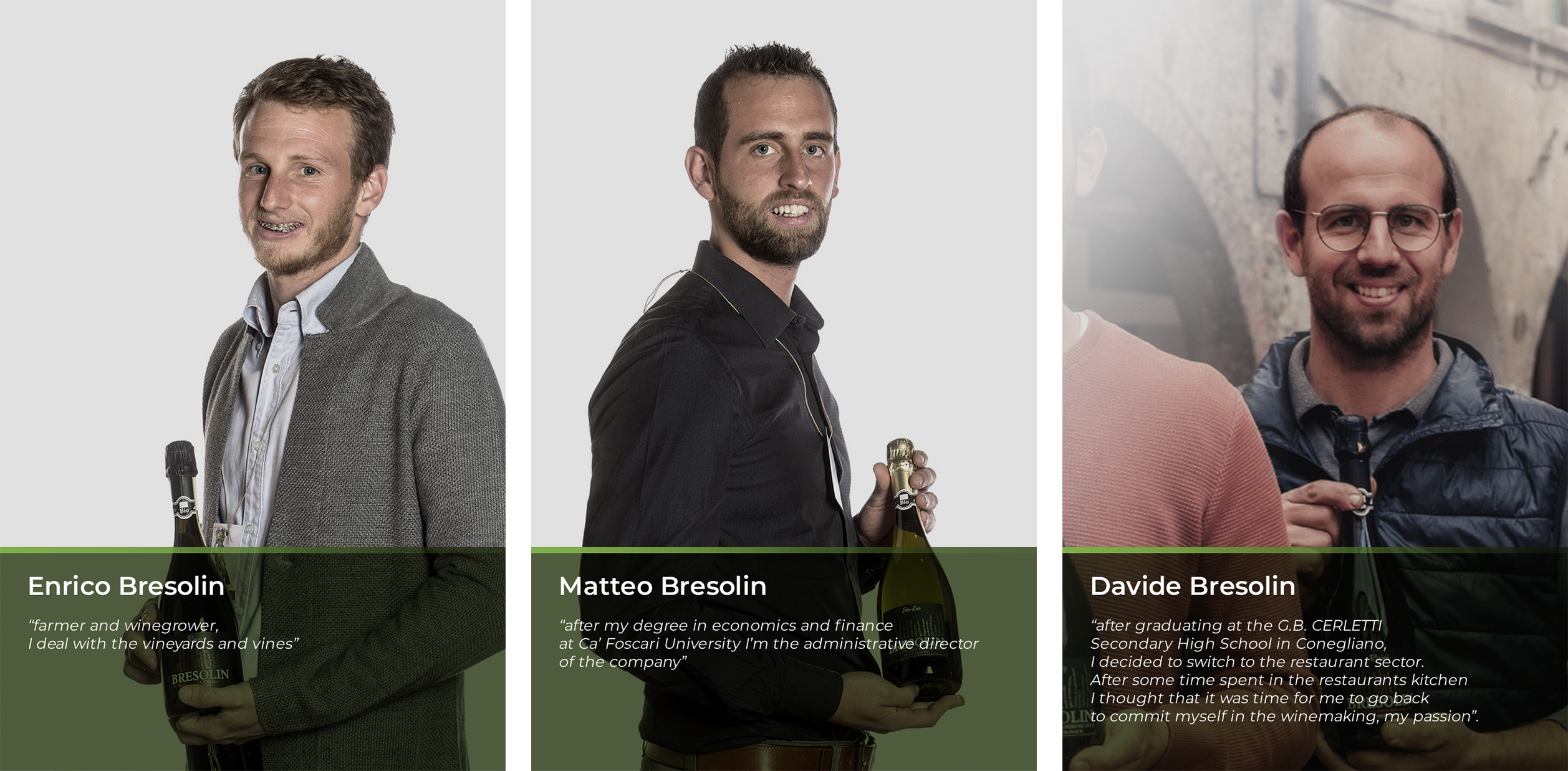 A family story
All our wines in addition to the type (extra dry, brut, extra brut) have also a specific name on the label. Each bottle of Prosecco states the name of a member of our family, people who are essential to the founding of the company. Bresolin Bio was born only in 2012, so it is a very young company, but we inherited passion and vineyards from our grandparents. The achievement of this goal would not have been possible without their huge contribution.
Our passion for wine growing starts early, we were children when our grandparents started to bring us in the vineyards with them. We had to do some work especially during the harvest. Our story starts in the Valdobbiadene Hills, here begins our passion, it is here that we understood that viticulture would have been our future.
After spending all this time in the vineyards with our family it was clear that this was the job meant for us. We decided to bet on the Asolo DOCG, a new and young denomination, that was simply perfect for us. This is the place where we were born and where we grew up, a territory that fully reflects us. We planted roots here and established our small family-run business.
Bresolin Bio is now working on a different DOCG compared to the one of our grandparents, but we wanted to find a way to keep their memory close to us, so we decided to make a small, but very significant, inscription with their first name on the label. The extra dry is dedicated to our maternal grandfather Deduino, but everyone knew him as Sior Lino, the brut is dedicated to Giorgio our paternal grandfather, knew as Rissieri. The extra brut is dedicated to someone that is so much-needed in the company, our father Beniamino, known as Benny, his presence and huge help are essential for us.
This inscription is our way to thank all these people that have been so important for our personal development. This is a special way to thank them for all the support that we had and are having even today. Day by day we are getting closer to achieve our goals and fulfil our desires, and it's all because of them.